Importing Lists
Jump to navigation
Jump to search
Navigation: RootsMagic 8 > Databases >
---
The Import Lists feature lets you import various lists from another RootsMagic file into the current one. This is useful for example when you are starting a new database and don't want to have to re-enter all the sources you painstakingly created in another file.
To access Import Lists, select the File page, then Import Data, then Import Lists.
Simply select the file you want to import from (either from the Found Files list, or by clicking Browse for File), then select which lists you want to import.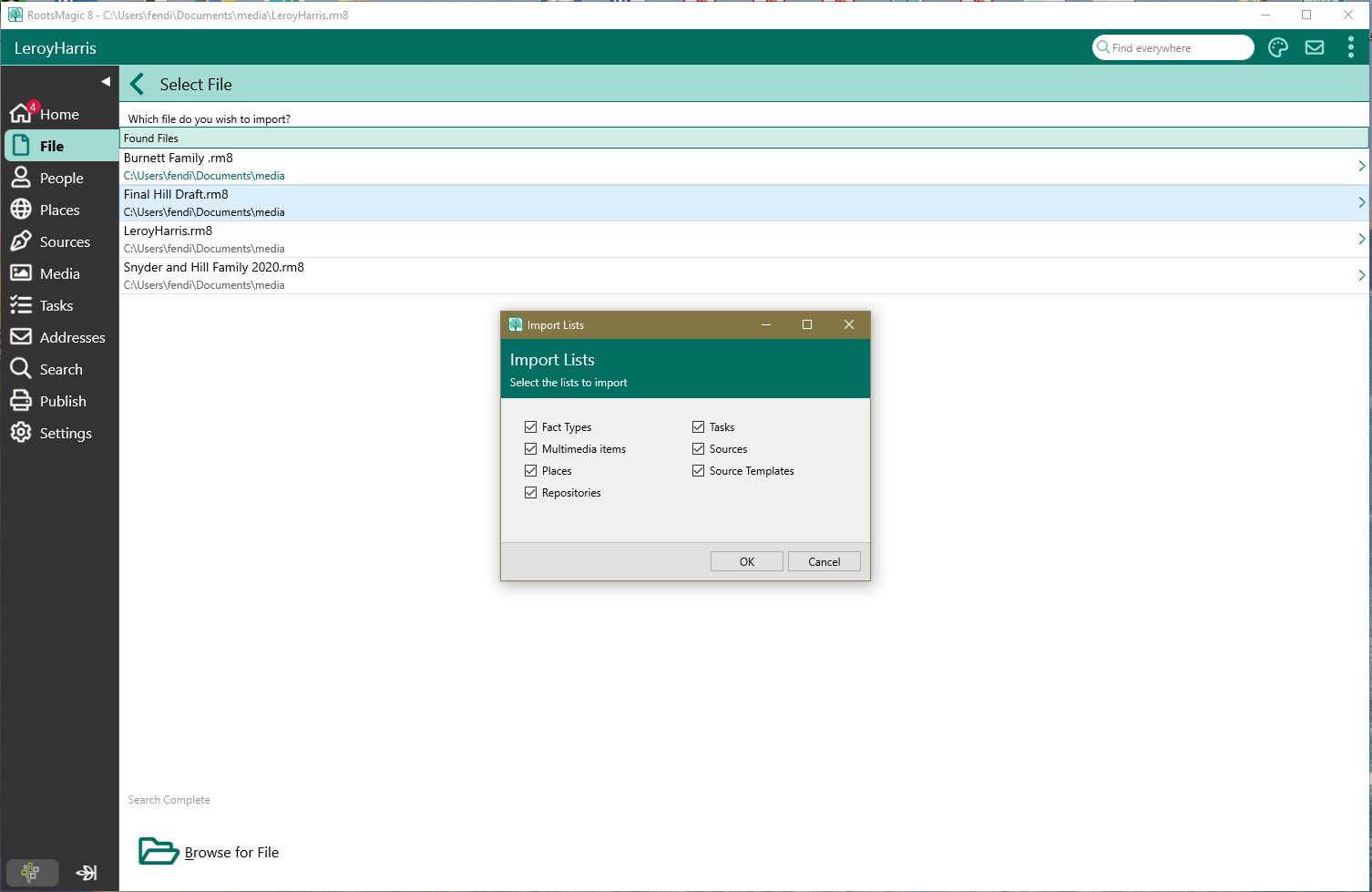 Note: This feature is primarily intended for importing lists into a new blank database, but can be used to import lists into an existing file. Be careful when importing lists into an existing file as it is possible to end up with duplicates of some items in the list.