Fix Broken Media Links
Jump to navigation
Jump to search
Navigation: RootsMagic 8 > Working With Media >
---
When media has been moved, renamed or deleted from the computer the link to it will become broken. A red X will appear in the lower right corner of the media thumbnail to show it has a broken media link.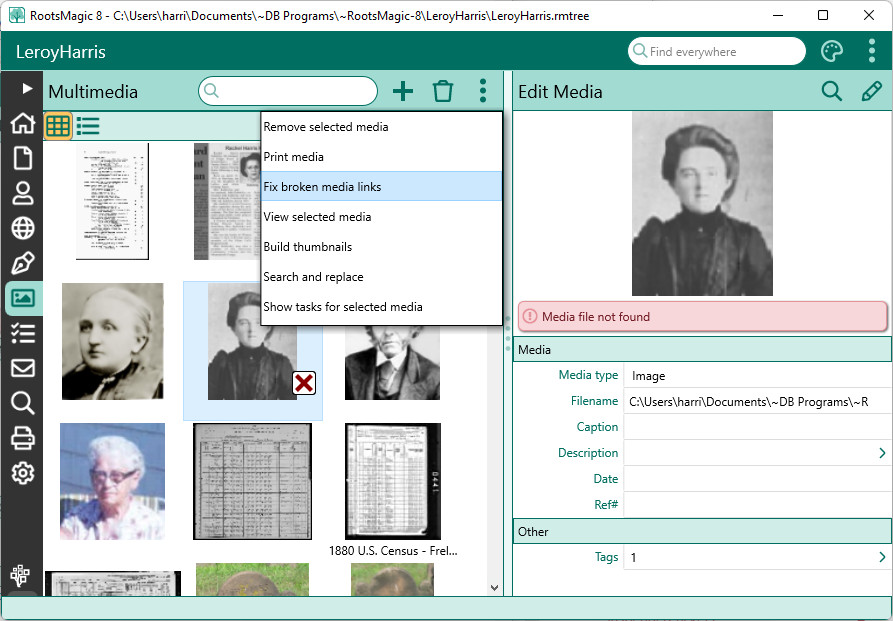 For a single media item you can repair the link by clicking on the Filename in the Edit Media panel, a small folder icon will appear. Clicking on the folder icon will open File Explorer, where you can manually select a file to repair the link.
When there are multiple broken media links RootsMagic can help search your computer to find media items and relink them to the correct person, family, event, etc. From the 3 dot options menu button select "Fix broken media links".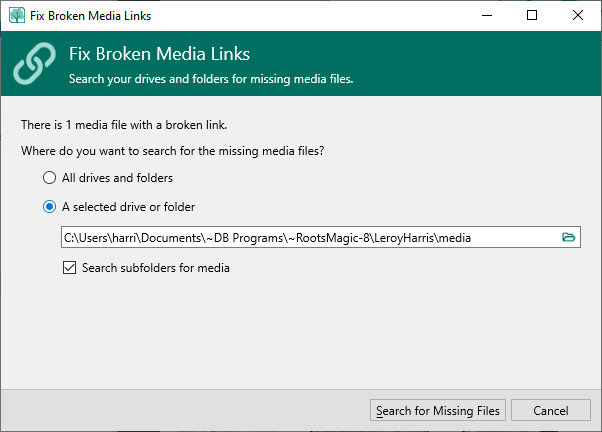 Select where you want to search, all drives and folders, a selected drive or folder, and/or subfolders. RootsMagic will then search for media that matches the existing filename. When media by the same filename is located in multiple folders it will present all options and allow you to select which folder to use. Check the box "Use this same folder for similar files" to select a preference when multiple images are found.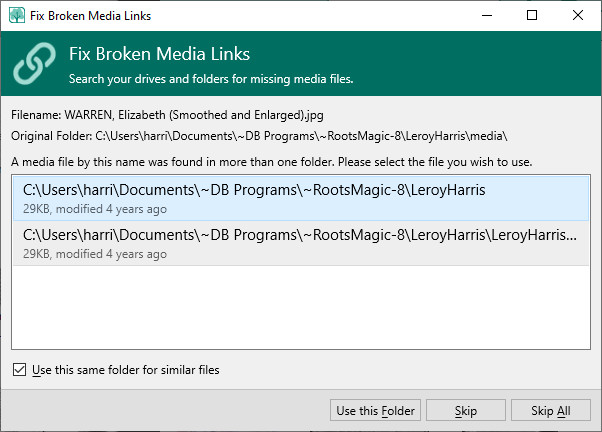 Note: Fix Broken Media Links will locate media as long as it has not been renamed or removed from the computer. If the media has been renamed you will need to manually repair the link.