ShareableDrive
Jump to navigation
Jump to search
Navigation: RootsMagic 8 > The RootsMagic Interface > Publish Page >
---
Sharing your family history with others just got easier. RootsMagic's Shareable Drive will run a read-only version of RootsMagic off a USB drive, without the worry of editing or damaging the database file. The Shareable Drive has a customizable opening page, with your own title, picture, introduction, and contact information. The ShareableDrive will even include your photographs and other multimedia items. Using your own burning software, the ShareableDrive files can be written to a CD or DVD as well.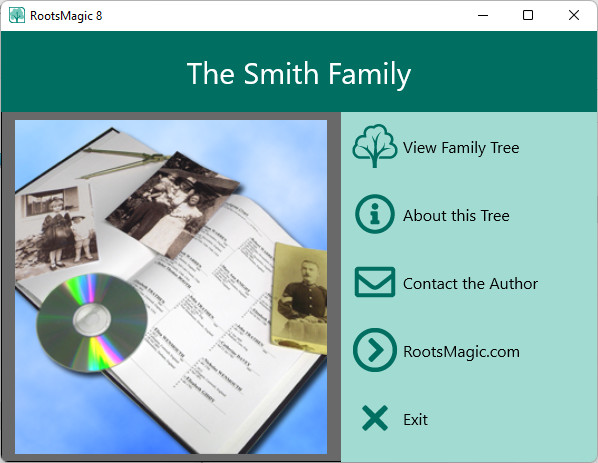 Important: This Shareable Drive will contain an exact copy of this database, INCLUDING any private facts or notes. If you have any information in this database that you don't want included:
Export a GEDCOM file from this database and strip out any information you don't want included.
Create a new blank database
Import the GEDCOM file into that new blank database.
Create your ShareableDrive from this privatized database. (You can delete the database after you have created the Shareable Drive.)
Installation
RootsMagic 8 will create a Shareable Drive by copying the RootsMagic 8 program folder or application file to a USB drive. (RootsMagic Shareable Drive needs a separate installation from each operating system.) You can install both versions of RootsMagic Shareable Drive on the same USB drive to move between a Windows and Mac computer. The RootsMagic database can be opened on either the Windows or Mac versions.
To Create a Shareable Drive:
Note: the Shareable Drive files copied to the USB drive can now be burned to a CD or DVD with your own burning software.
When you send the Shareable Drive to a family member, they will see a RootsMagic 8 folder that contains the program and data files and the "Launch RootsMagic 8.bat" file that will open the Shareable Drive.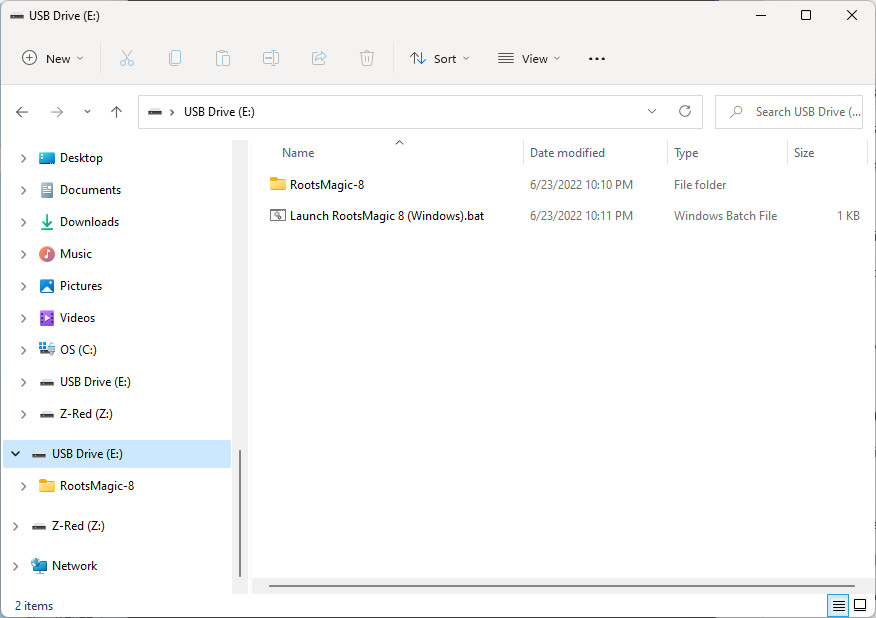 If the Windows and Mac versions are on the same USB Drive they must select the correct launch.bat file for their operating system.
To run the ShareableDrive on:
Windows: double click "Launch RootsMagic 8 (Windows).bat" on the USB drive to open.
Note: Windows only allows one RootsMagic.exe open at a time. You will need to close the desktop version of RootsMagic before opening the Shareable Drive.
Mac: double click "Launch RootsMagic 8 (Mac).bat" on the USB drive to open.
After clicking on launch.bat file the Shareable Drive will open to a menu page. They can click "View Family Tree" to run the read-only version of RootsMagic with your data, or see more information or contact information.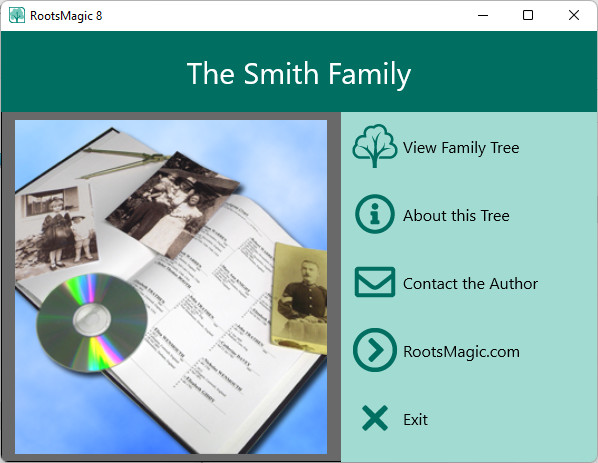 The database will appear with it marked "Read Only" at the top. No changes can be made to the database.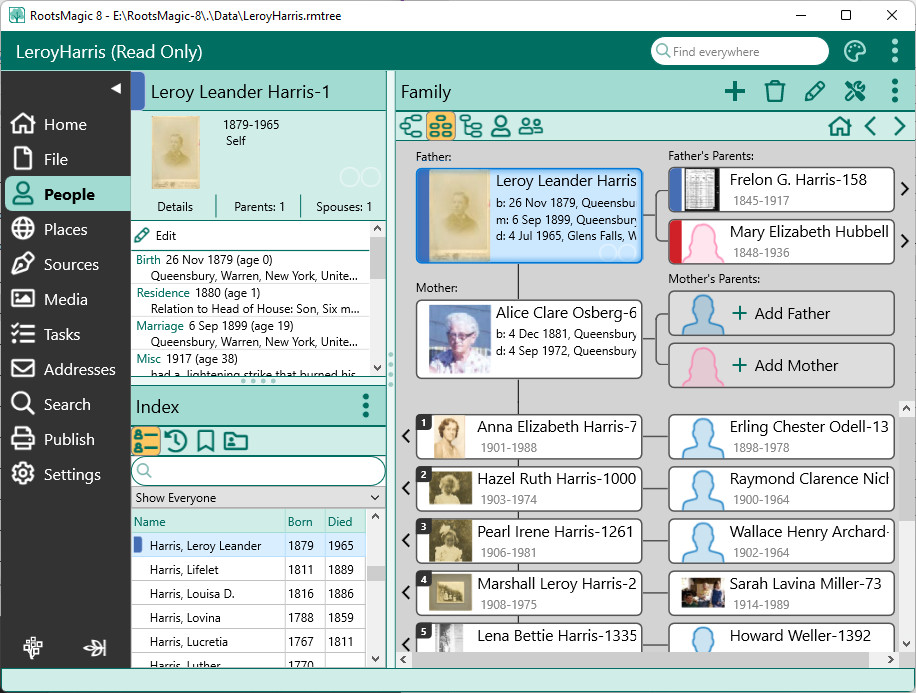 The Shareable Drive will use the program "Theme color" under Settings, Display Settings. You can create the Shareable Drive with the existing Theme color in the program or change it on the Shareable Drive afterwards. To change afterwards, click on "View Family Tree" on the Shareable Drive opening page, and go to Settings.